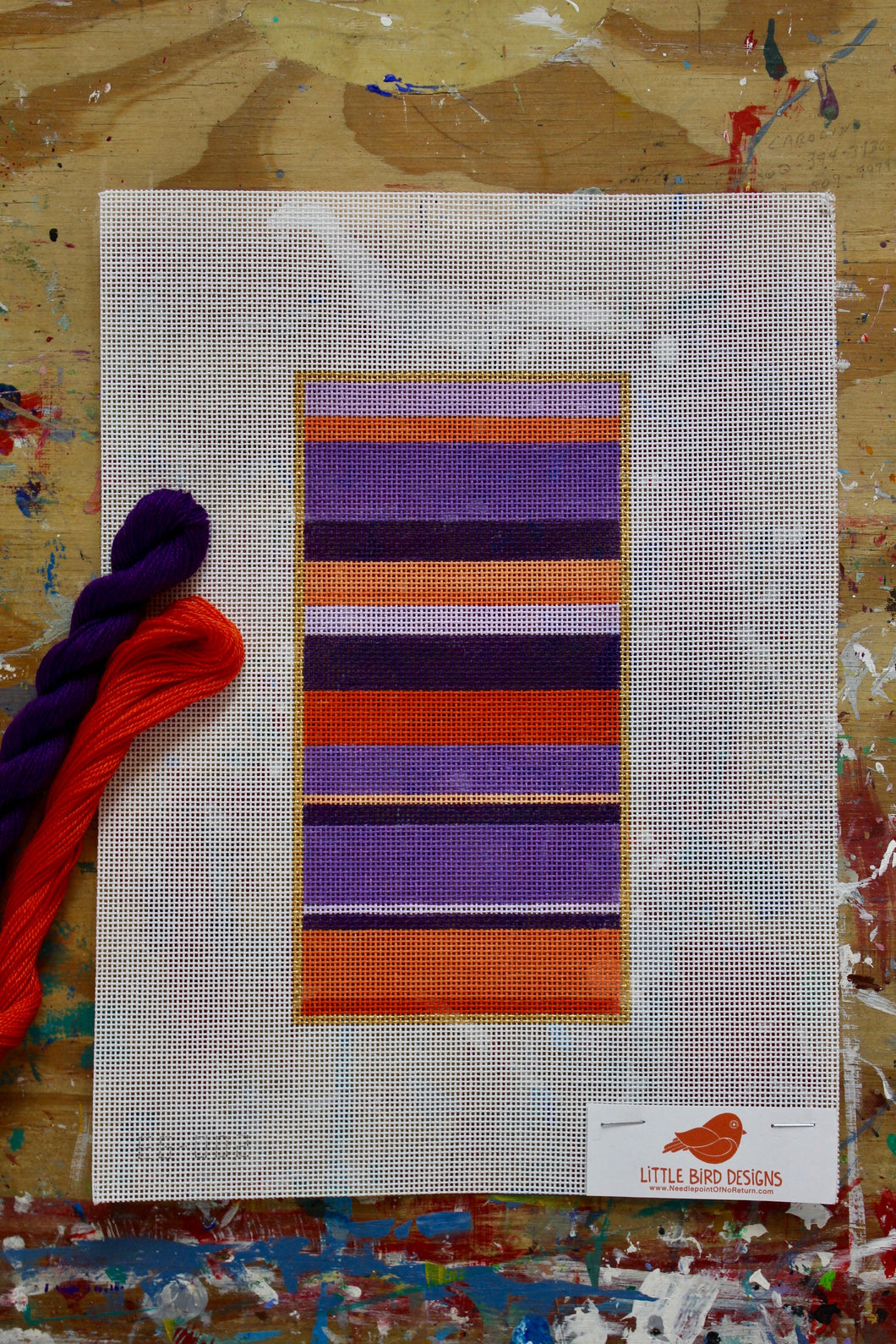 EG-002 Purple and coral stripe
Regular price $50.00 Sale
New price is 20% off original price!
This original design is hand-painted on 18 mesh mono canvas with acrylic paint. The painted part of the canvas measures 3.5″ x 7″. It can be stitched up and made into a number of things including an eyeglass case, a cell phone case, a cosmetics bag, or an insert on a pillow. The design includes three values of purple and three values of coral in a playful stripe. There is a small gold border around the edge of the stripes.
A stitch guide is available for this canvas and can be viewed by clicking here.