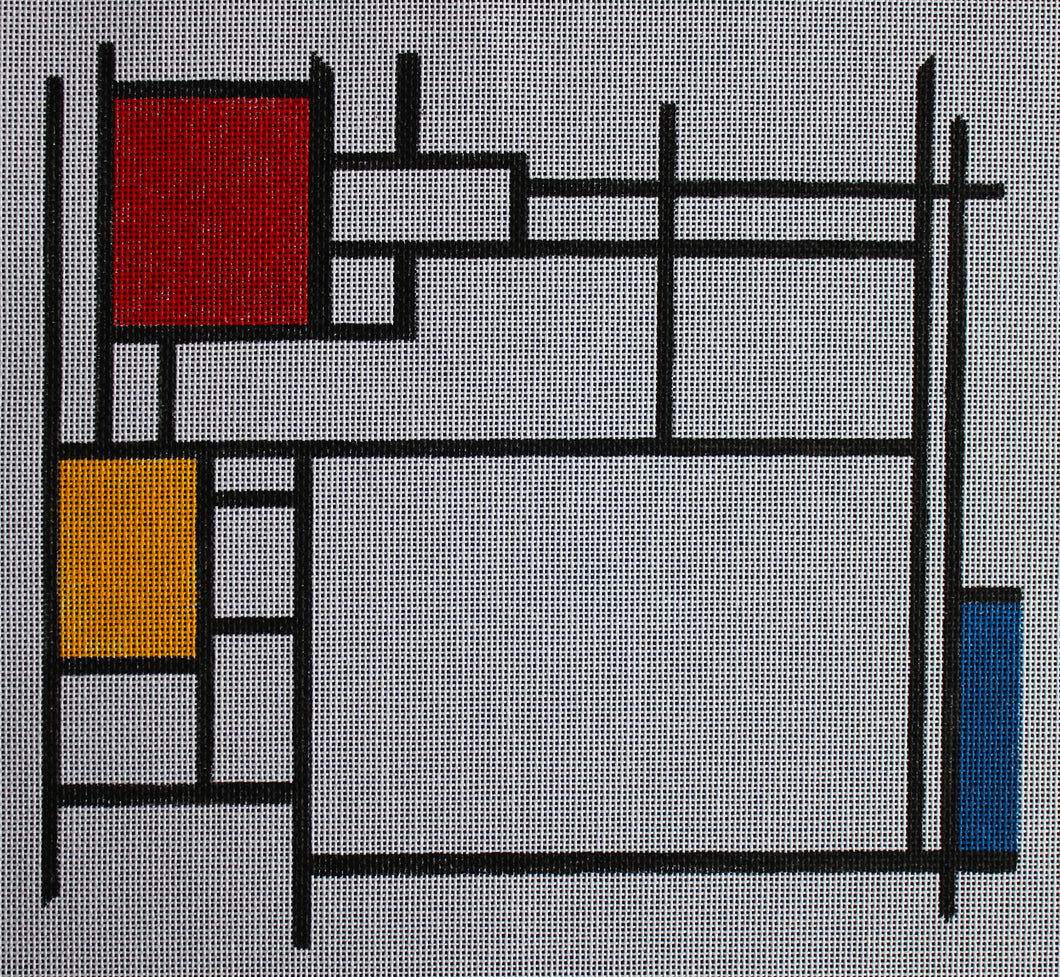 4x6-005 Mondrian
Regular price $50.00 Sale
New price is 50% off original price!
This original design is hand-painted on 18 mesh mono canvas with acrylic paint. The painted part of the canvas measures 9″ x 10″. A 4″ x 6″ blank space in the bottom right of the design would be perfect to insert a photograph, or could provide an opportunity for decorative stitches if you want to finish the piece as a pillow, a framed piece, or a tote bag.
The design is inspired by the artist Piet Mondrian, one of my and my sister's favorite artists. We took a trip together to New York City and had a fantastic time at MoMA and The Metropolitan Museum of Art seeing incredible pieces of art, some of them by Mondrian. My sister was so inspired, she painted this canvas. She has graciously allowed me to reproduce it for sale.