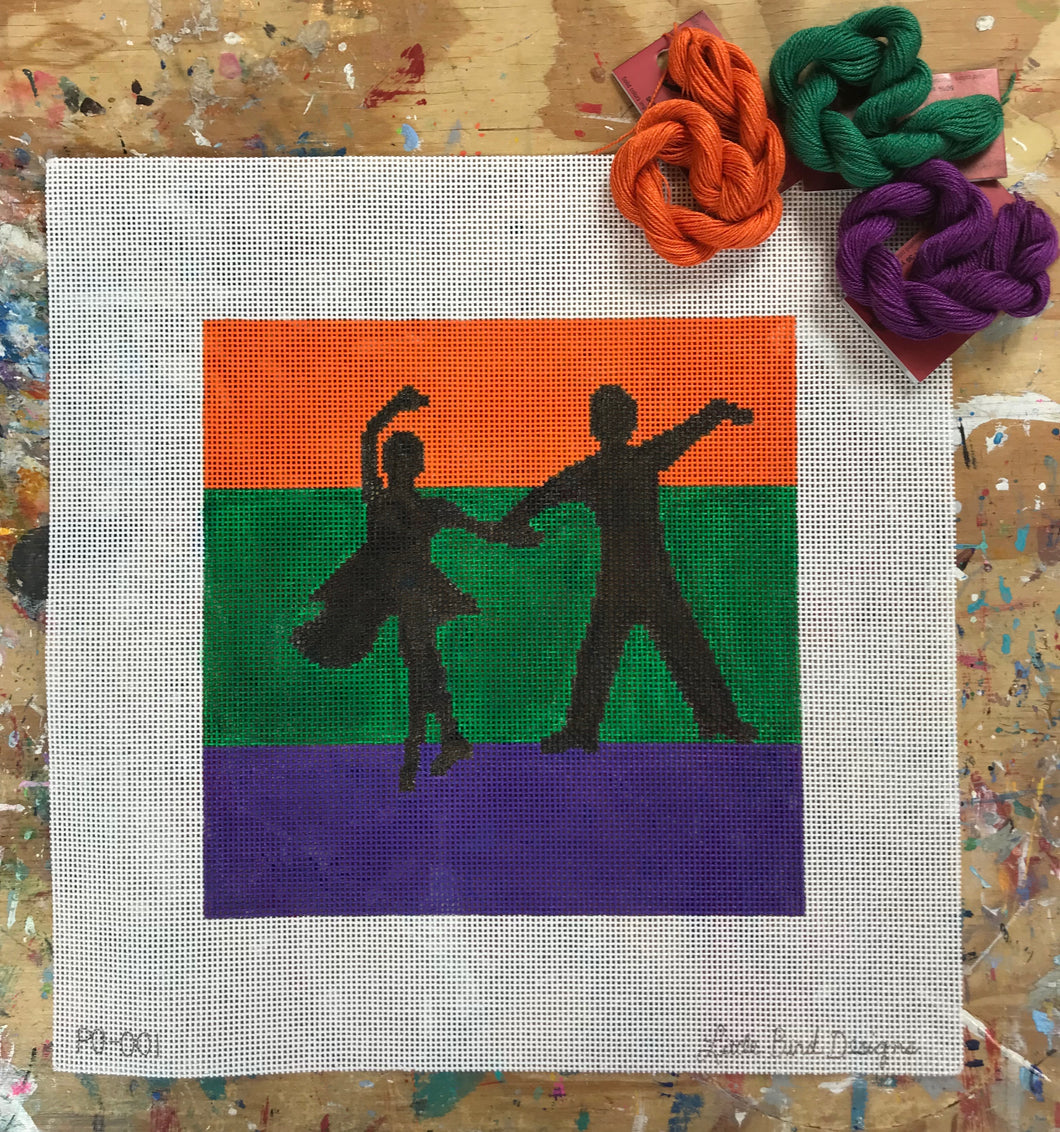 PO-001 Poppo's dancers
Regular price $50.00 Sale
New price is 50% off original price!
My grandfather (Poppo) was a very talented painter and taught me how to paint when I was young. I currently paint on the table on which he taught my cousins and I to paint, which brings me great joy. 
This canvas is one of his designs. Being a lifelong lover of dancing and colorful imagery, I think this canvas captures his spirit perfectly. The design is painted with acrylic paint on 13 mesh mono canvas.