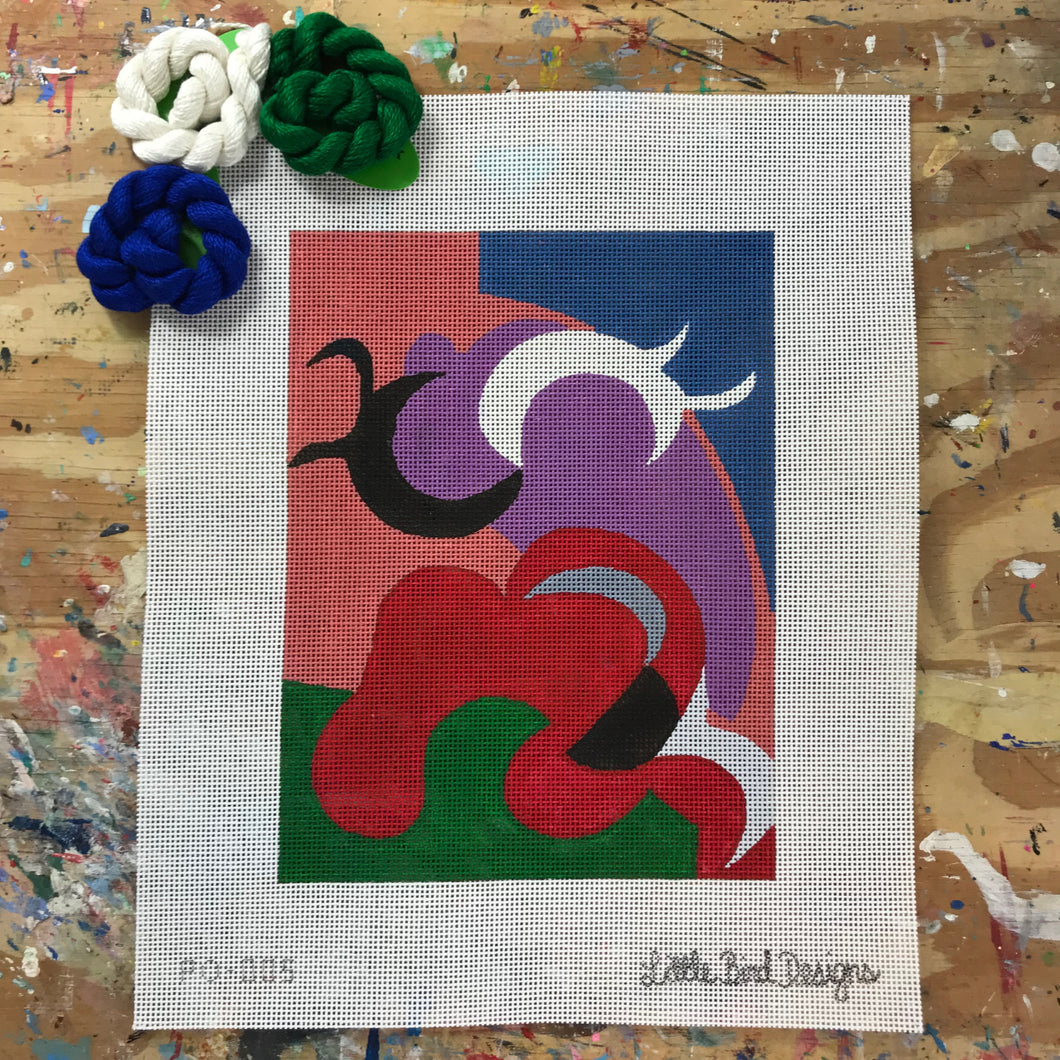 PO-005 Positive and negative space study 3
Regular price $68.00 Sale
New price is 20% off original price!
My grandfather was a very talented painter and taught me how to paint when I was young. I currently paint on the table on which he taught my cousins and I to paint, which brings me great joy. 
This canvas is one of his designs. It was an artistic study on the positive and negative space created while experimenting with irregular forms. He created about 50 different pieces made with construction paper, then turned 6 of those pieces into painted canvases. I proudly hang the completed canvases in my living room over the piano that once belonged to him and my grandmother. 
The design is painted on 13 mesh, the painted part measures about 8" x 10".