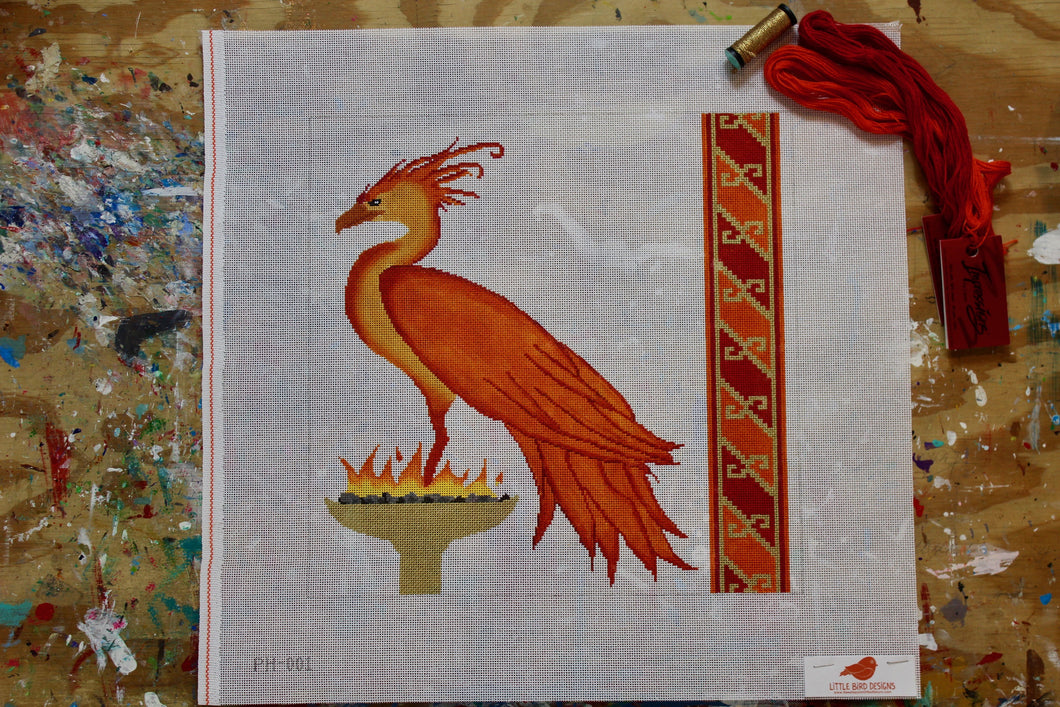 PH-001 Inspired by Fawkes
Regular price $240.00 Sale
New price is 20% off original price!
This original design is hand-painted on 18 mesh mono canvas with acrylic paint. The painted part of the canvas measures 12″ x 12″.
The design was inspired by the character Fawkes from the Harry Potter books. Fawkes was a phoenix who aided Harry and other characters at some of their most difficult times. Like all phoenixes, Fawkes was a symbol of death and rebirth, with his life-cycle of bursting into flames and resurrecting himself in the ashes. This depiction shows a phoenix at his prime, having risen out of a golden bowl full of ashes and flames.