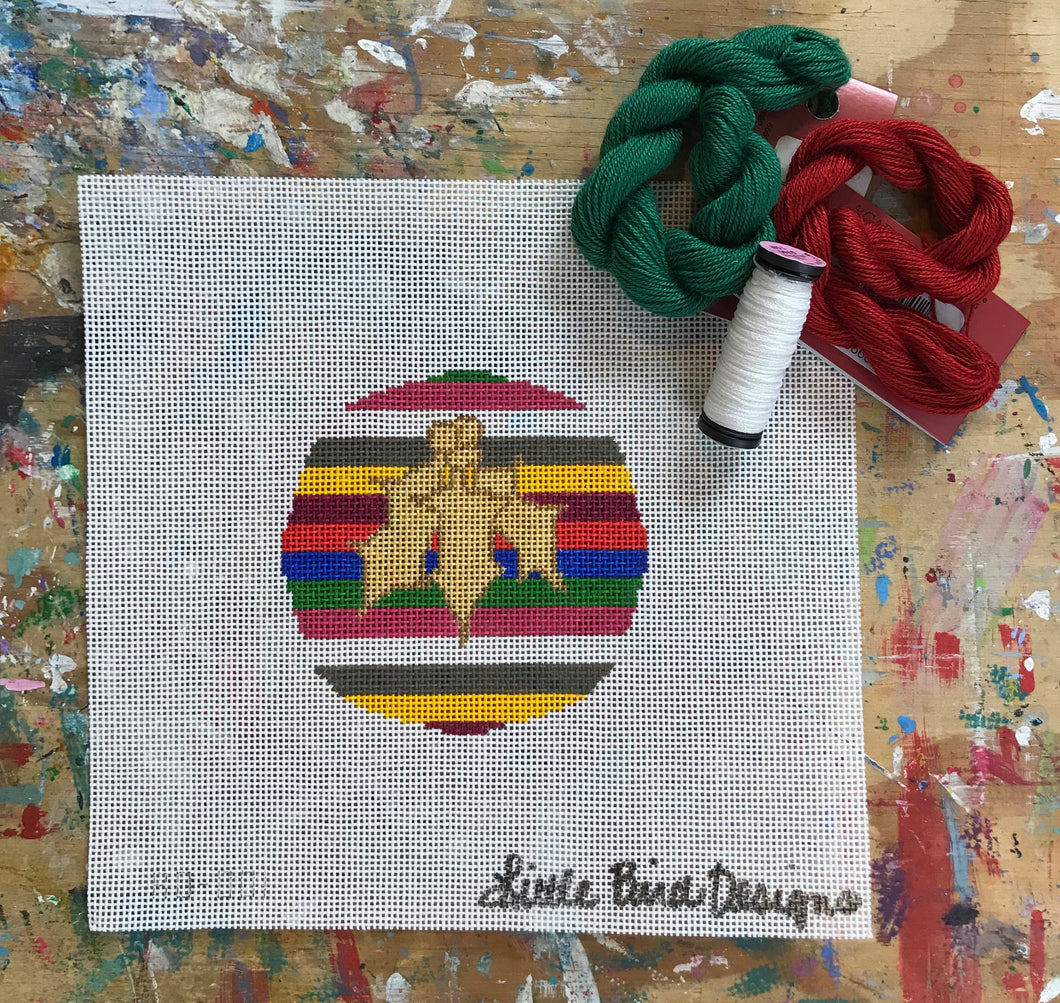 RO-001 Gold holly and ivy with colorful stripe
Regular price $25.00 Sale
New price is 50% off original price!
This original design is hand-painted on 18 mesh mono canvas with acrylic paint. The painted part of the canvas measures 3.5″ diameter. It can be stitched up and made into a number of things including a holiday decoration or an insert on a pillow. The stripes are green, pink, white, gray, yellow, fuschia, red, and blue. The holly berries and ivy leaves are gold.
A stitch guide by Rosanne Fleming is available for this canvas. Click here for more information.