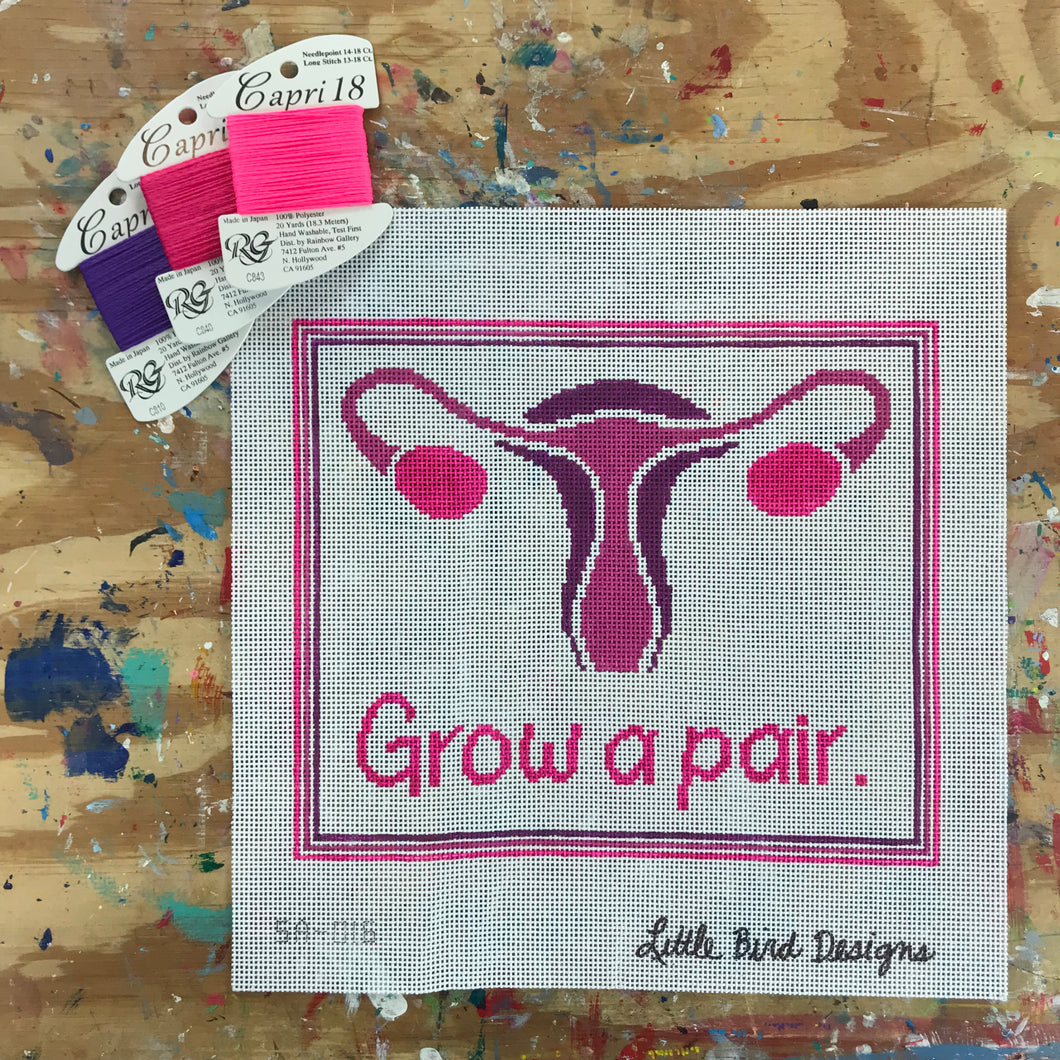 SA-016 Grow a pair.
Regular price $85.00 Sale
I have always wondered why they tell people to grow a pair of testicles to be stronger when testicles are some of the weakest, most fragile organs on a body. Grow a pair of ovaries and a uterus. Those organs are strong as hell. 
Stitch-painted on 13 mesh canvas, the painted part of the canvas measures approximately 10 inches wide by 8.5 inches tall. This design is great for any level of stitcher, especially any badass ovary owner you know (yourself included).
Proceeds from the sales of this canvas go to The Period Movement.