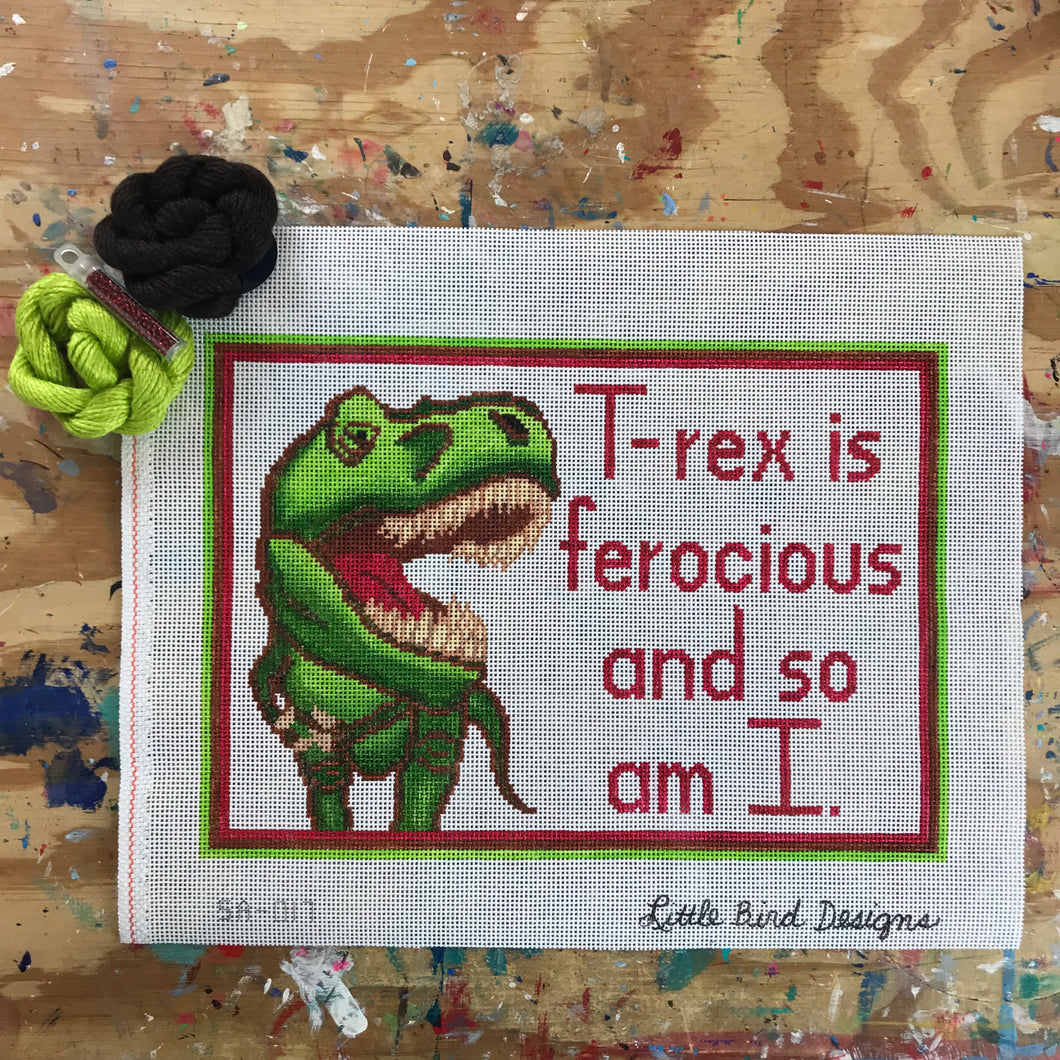 SA-017 T-rex is ferocious and so am I.
Regular price $85.00 Sale
My child loves dinosaurs so much that she wants to be a paleontologist. This canvas is based on her incredible strength and personality. We both believe 100% that she is as ferocious as a Tyrannosaurus Rex. Who do you have in your life who needs to know they are ferocious?

The design measures 8.5" x 11.5" and is painted on 13 mesh. The canvas is stitch-painted so it would be great for any level of stitcher. Perfect for a pillow, a framed piece, a tote bag, or a birth announcement.